Dr. Richard (Tony) Turner, DMD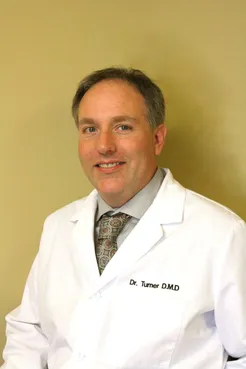 Dr. Richard (Tony) Turner and his wife, Teresa, were both raised in rural eastern Kentucky. Both of their families were also raised in eastern Kentucky and were teachers in their respective districts for many years.
Dr. Turner completed his undergraduate studies at Morehead State University in 1992 before going on to dental school. He attained his DMD degree from the University of Louisville in 1999, and he has been practicing general dentistry since graduation. He's excited for Gray Station Dental to be open in Gray, and he looks forward to having you and your family to his office!
Participating in continuing education courses helps Dr. Turner stay abreast of the latest advancements in dentistry. It also aids him in building upon the services and expertise he's able to offer, such as implant and cosmetic solutions and automated endodontics. Dr. Turner constantly seeks ways that he can better treat his patients' oral health needs and bless the lives of others through his dental knowledge and skills. Dr. Turner believes in the power of a healthy smile to make a positive difference in people's lives.
In his personal life, Dr. Turner enjoys spending time outdoors, motorcycling, aviation, hiking, and target shooting.
---
Dr. Andrew Eugene McBride, DDS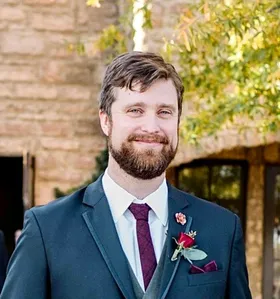 Dr. Andrew McBride was raised in Memphis, TN and completed his undergraduate studies at Union University in Jackson, TN. He attained his DDS degree from the University of Tennessee Health Science Center in Memphis in 2013 before moving to East Tennessee to practice general dentistry. He met his wife Katherine while he was practicing in Bristol, TN and they now live here in Gray with their dogs.
Dr. McBride has continued his education with numerous of hours of continuing education in areas such as implant dentistry, endodontics, and cosmetic dentistry. He enjoys staying up to date with the newest advances in treatment and technology to better improve the quality of care for his patients.
In his personal life Dr. McBride enjoys hiking, whitewater rafting, and spending time with his family.